Choir & Musical Association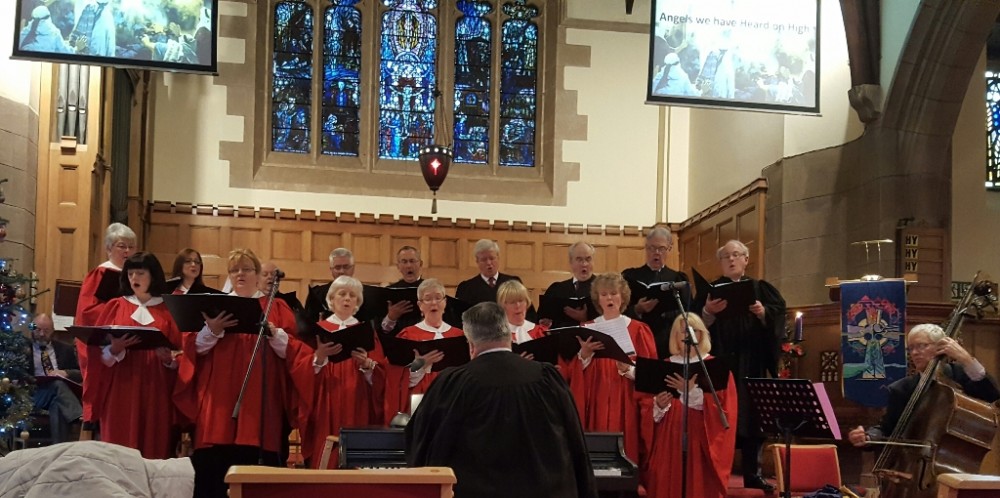 Orchardhill Church Choir
Our Church Choir, in normal times, meet weekly on a Wednesday evening at 7.30pm - 9.00pm. We all enjoy a time of singing and friendship and whilst it is fun, a lot of work is covered.
We contribute to Sunday services with introits and anthems and present larger choral works for Easter, Remembrance and Christmas.
Our session runs from September to the end of May where an evening of music usually completes our year.
During the pandemic, the Choir like so many musical groups could not meet to sing. Not to be deterred, the Choirmaster David Fisher started creating isolation recordings:
David sent out an accompaniment, the member listens on an ear-piece and records their voice only and using technology, all voices and accompaniment are mixed together producing
these recordings. David and the Choir have produced music for Remembrance, Christmas and Easter as well as hymns for our Sunday services whether full Choir, a quartet or solo voice.
Their latest recording is being worked upon just now - John Rutter's 'For the beauty of the earth'.
David is fortunate to have a talented and hard working choir and can call upon musical acquaintances to add more voices into the mix.
O for a thousand tongues
There is a Greenhill far far away
Recordings feature: Maureen Park, Margaret Howard, Joyce Winning, Lorna McLean, Esther O'Hara, Julie Thomson, Carol Whitelaw, Judy Byrne, Roseanne Devine, Kirsty Ross, Margaret Webb,
Colin Williamson, Pat Byrne, Raymond Tulips, George Webb, Neil Mackenzie, Donald Carmichael and Ian Cartlidge.


Come and join us.